Updating our Website
25 March 2013
We are making so many exciting new changes to our website, that I can hardly sleep at night and am so excited to awaken in the morning to work on it again! We are making it much easier to navigate with more images, and keeping all of the important tabs on the side for quick access to your favorite places on our site.
We are still adding to our
alphabetical design listing
, which includes all of our companies: Twisted Threads, Ewe and Eye and Friends, and The Trilogy. As of today, we are through the letter N!
The
category
listing will continue to grow, and it also includes all of our companies!
And, we will continue to add
stitch diagrams
that are used in our designs.
I hope that you like the changes!
Thank you for your support,
Ruth
Stitch Diagrams
15 March 2013
We have always had a few stitch diagrams on our website, but in the upcoming months will expand this library of stitches in a new page! Check out our
Stitch Diagrams
!
New Alphabetical Listing
09 January 2013
We are excited about a new page in progress on our website!
Twisted Threads is creating an
alphabetical listing
of every design, including Twisted Threads, Ewe and Eye and Friends, The Trilogy, Listen Honey, Friends of Mine, Tall Guys, Fried Green Tomatoes, Tatters and Spats, Brushstrokes, and Weathered Vanes. The list will include charts and kits!
Also, we would be thrilled if you would like us on
Facebook
!
Looking forward to an exciting 2013.
Ruth
Let it Snow!
25 December 2012
Christmas Designs
15 December 2012
Model Sale for Shop Owners
03 September 2007

Dear Shop Owners,

We are having an incredible model sale for Ewe and Eye and Friends and Twisted Threads! We have nearly 500 models for sale!

This is NOT your typical sale. We know that models sell charts, so we are including FREE charts for each model purchased. Why? I still have been unable to finish moving because there simply is not enough space. And frankly, it seems a shame that all these models are packed away, when they could be in your shop selling charts!

Just send me an email and we will be delighted to send you the list! None of these designs will be discontinued!

Inquiries must be from qualified shop owners!

Many thanks and hope you have all had a wonderful Labor Day weekend!
Ruth

New address and phone numbers for shops
24 May 2007
Dear shopowners,
If you have not received my email on our new address, phone and fax numbers, please contact us and we will be glad to send you this information.
Here is a picture of my brother Joe and me taken in 1961!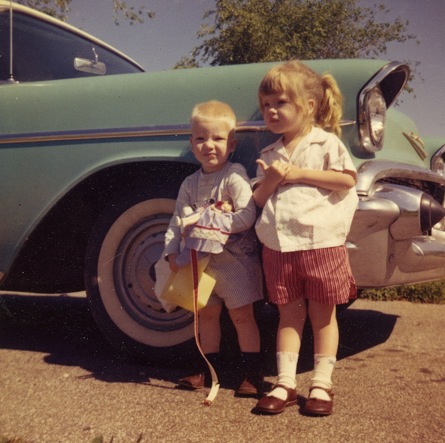 The website is updated!
06 April 2007
Hooray! We have finished updating the Ewe and Eye and Friends designs, the tin frames and our shop listings! It is certainly exciting to have a current list of shops. We encourage you to contact these shops, visit them in person, check out their incredible websites and place your orders directly through them. Enjoy the site!


Take a look at all that is new!
15 March 2007
Thank you to everyone for all your good wishes, as it took 4 weeks to kick the pneumonia. Hooray! I am finally getting my strength back and feeling great! We are catching up on orders as quickly as we can.

I have been working on the website, adding images and descriptions for Ewe and Eye and Friends. It is a long process, but I have finished the letter C! Keep reading our news section to see all of the new designs from Twisted Threads, Ewe and Eye and Friends and The Trilogy. We wanted to make sure you see what we have been designing.

We will be adding more of our favorite shops to our shop locator, including websites, emails and toll-free numbers.



Nashville Needlework Market
12 January 2007
The 2007 Nashville Needlework Market is quickly approaching! I am always thrilled to see all of the wonderful shop owners, designers, distributors and manufacturers. This show is open to the trade only. Stitchers, check with your local needle arts shop to see if they will be attending!

Twisted Threads will be located in Room 416 and The Trilogy will be in Room 414. The new designs that will make their debut at this show will not be posted to our website until after we return from the show. We want the shops attending to be the very first to see our new designs! We have some awesome surprises planned! Shops on our automatic program definitely need to plan on stopping by our room!
New Website Design
28 December 2006
What a fabulous way to end the year and start out 2007 with a new website! We have created a new and refreshing look that will be incredibly easy to navigate. In the near future, you will see all of the nearly 500 designs of Ewe and Eye and Friends, 100 designs from The Trilogy and new designs that will be available to shops in February!

Please let us know if you want to join our email list for updates on all that is new! Shopowners – Please include your shop name with city and state – and we promise that you will be the first to get the news!!

Thank you to everyone for supporting our designs since 1993! We look forward to many more years of fun!

Ruth